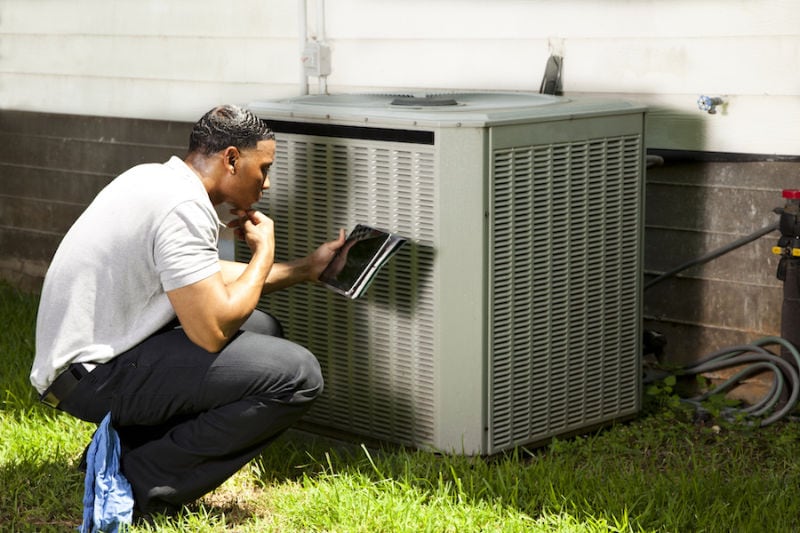 Living here on the South Jersey Shore during the summer months can make for fun-filled memories throughout the years. Beaches, Boardwalks, Boating and plenty of other things to do. But that abundance of salt water that contributes to so much fun is also a silent killer—of your air conditioner.
While the Shore's ever-present salt air can negatively affect your heating, and air conditioning (HVAC) system, Comfort Now by Bob McAllister can help ensure your Ocean City home's comfort by maintaining your equipment and offering protection against salt deterioration when it's time to replace .
How Does Corrosion Affect My HVAC System?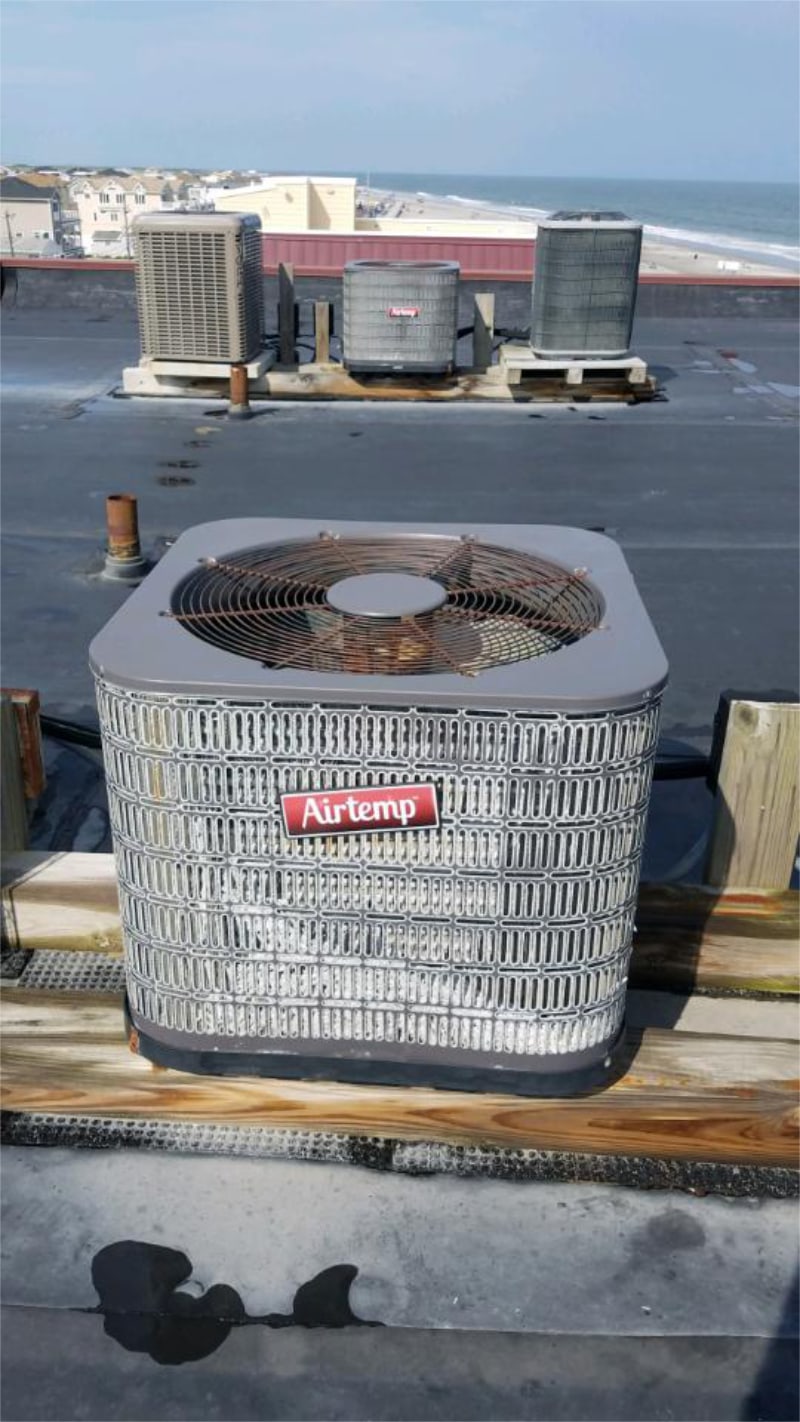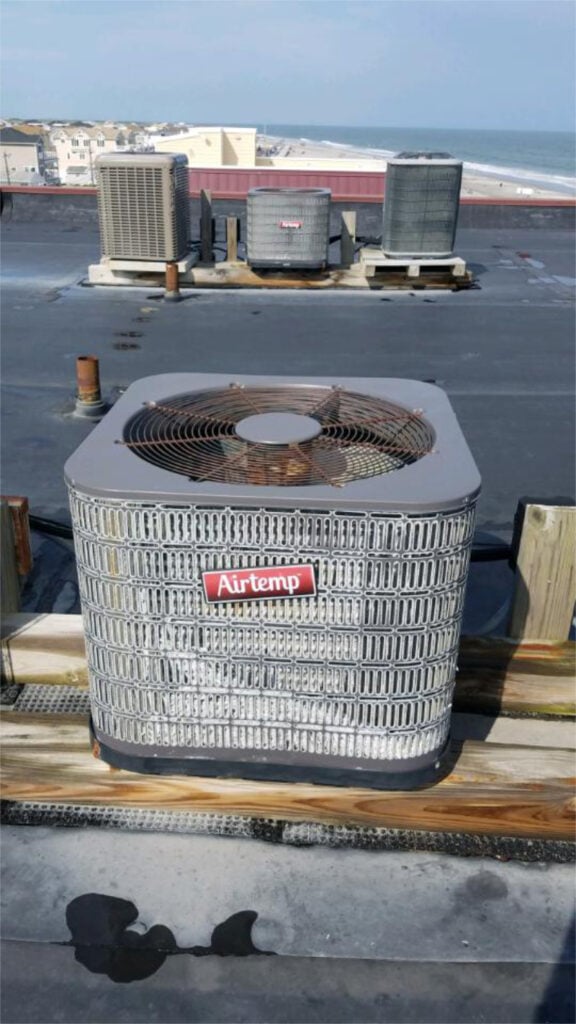 Corrosion is a chemical reaction between metal and water, air, or sometimes even other metals, with its byproduct being rust, or in the case of Aluminum, dust. When living in or near Ocean City (Avalon), you can expect salt and sand particles from the Ocean and Bays to travel through the air and corrode and clog your HVAC system.
If you examine your air conditioner's or heat pump's outdoor equipment, you'll most likely recognize the white salt deposits on the unit's delicate fins. As the salt moves its way into your system, the salt damages it. Inadequate cooling on hot days, higher electric bills, leaks, and untimely breakdowns are what our HVAC team typically sees.
Corrosion will eventually turn the aluminum fins to dust and eventually, all that is left are the copper tubes that the aluminum used to be connected to. When it gets to this point there is little or no cooling by the system.
By the way, copper is not immune to the corrosive nature of the salt atmosphere. Over time it too will deteriorate resulting in leaks that allow the refrigerant to escape. Your system is a sealed system so if it leaks it can be expensive to add more refrigerant. More importantly, refrigerant leaks can also cause the system to literally freeze up turning your indoor coils into a block of ice. Your system won't cool and when the ice melts it can overwhelm the regular drain and leak water beyond the normal containment which can result in water running into the living space below when the system is overhead. This can cause damage to ceilings, walls, floors, and cabinets. Yikes!
Not Just Along the Shore!
We're all in this together. The impact of the salt air is not limited to Brigantine, Margate, Ocean City, Avalon, or Cape May. The salt atmosphere extends well inland and we see salt deteriorated units in Galloway, Absecon, Linwood, Somers Point, Egg Harbor Township, Upper Township, Swainton, Cape May Court House. Basically, if you have a home in Atlantic County or Cape May County your air conditioner is susceptible to salt corrosion.
Can I Prevent Corrosion and Preserve My Air Conditioner or Heat Pump?
As a result of salt air corrosion, your HVAC system has a shorter life span, costs more to operate, and loses capacity. The best avenue to prevent corrosion with your equipment is to be proactive when it comes to the salt air.
We highly recommend a professional preventative maintenance visit a couple of times a year to stay on top of your equipment's care. Removing salt and other debris from your system on a regular basis helps guard against airflow blockages and unit deterioration. Inspecting, cleaning, and tuning up your heating and cooling system helps avoid unexpected expensive breakdowns.
Give your air conditioner a shower! As long as your outdoor water is on, give your air conditioner(s) a good squirt to wash the salt, sand, pollen, and other residue off. Hit the outside of the unit and hit the inside by squirting through the grills on the top. Do it at least once a month. Your air conditioner sits in the rain so it ok to squirt it without turning it off. Rain does help, but it doesn't go sideways into your unit and if your unit sits under an overhang or in an alcove the rain may never hit it and the salt just sits there. This can destroy an air conditioner in Stone Harbor in just a few short years
When it comes time to replace or upgrade your HVAC system, talk to us about models designed to deal with the Shore atmosphere. Carrier offers a Coastal unit specifically designed for our atmosphere and we also offer Salt Shield Coastal Coating protection on other new units. Let's talk about it, along with our various Comfort Now by Bob McAllister financing options to help.
To Cover or Not to Cover In the Offseason?
It's a simple answer: No & Yes!
No, do not wrap your air conditioner in a blue tarp or other plastic/vinyl material typically sold as AC covers. When you wrap a unit up in these materials it minimizes airflow while trapping salt-laden moisture. The moisture condenses on the wrap, drips on the unit, evaporates when the sun hits it then condenses starting the cycle again. A constant mini salt-laden rainstorm beating up your unit.
Yes, you can cover it with a canvas cover. Canvas breathes eliminating condensation. But canvas covers are usually custom-made by awning companies and are expensive. Comfort Now by Bob McAllister partners with a company making custom covers. They are not canvas but they are tailored to be a few inches short of the bottom of the unit to allow airflow and have a non-condensing lining on the inside. Ask us about them!
We Are Your Salt Air Corrosion Experts
At Comfort Now by Bob McAllister, we thrive on finding solutions for you. Living and working here in Atlantic County and Cape May County, we are well versed in the potential damage the local environment can cause. We bring the best possible HVAC service and plans to you to help create the healthy home you deserve. Contact us today at 609-400-1005 or request service online.