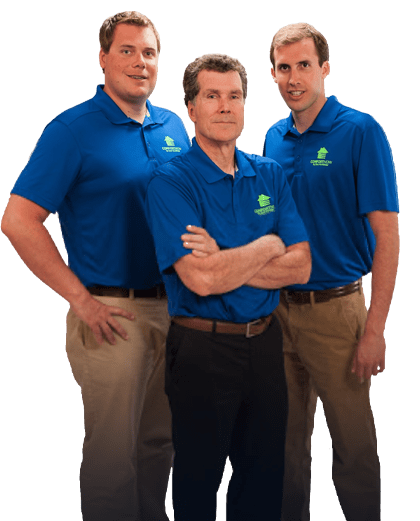 Our Unpredictable Weather
Staying prepared for the unpredictable South Jersey Shore weather is part of life for us living here in Cape May and Atlantic County. From the March and April snowstorms to the scorching temperatures of the summer heat, Comfort Now by Bob McAllister has your back, because you deserve Comfort Now!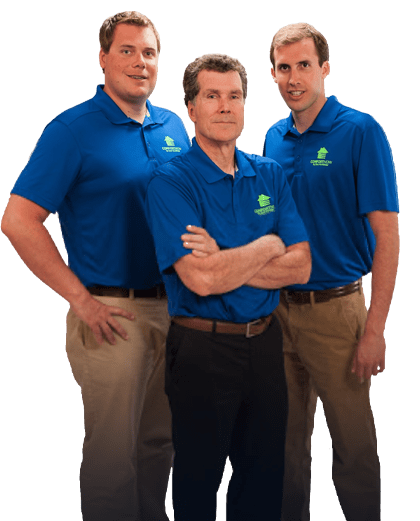 Springtime Tips and Tricks
Comfort Bob and the experts here at Comfort Now by Bob McAllister have some tips and tricks to help get you prepared and make the most of springtime on the shore!
Disclaimer: the promotions in these videos have since expired and are no longer valid.
Zone Control System Installation in Cape May, NJ 08204
"Our sales representative Chap made promise a system that would provide complete satisfaction. It has been two weeks since Eddie and David installed our new system. With the the crazy weather we have recently experience we needed to use both the heat and the air conditioning. everything is working great.
The installation was done in a timely manner, the house was left in remarkable condition, you would not have known that Eddie and David were even here. Chad followed up with a wonderful visit to make sure we were satisfied and understood how are system would work for us. Thank to one and all for a great job!"
- Dennis S.
Heat Pump Installation in Ocean View, NJ, 08230
"Thank you to the team at Comfort Now beginning with Chelsea who coordinated our install, Chad who toughly checked our current system, presented an estimate proposal, and followed up after the install, Ed and Colin who arrived on time with everything needed to complete the installation. Your professionalism and service were exceptional!"
- Ron S.
Air Conditioner Installation in Galloway, NJ 08205
"Great company to work with."
- Connie B.
Water Heater Repair in Wildwood, NJ, 08620
"Very fast service, sent repair request around 7:30 am spoke with Tim around 7:45, then Carl around 11:30 problem resolved.
Paul"
- Paul M.
Our customers are taking notice.
Ductless Mini-Split Repair in Galloway, NJ, 08205
"This was my first experience with the Comfort Now team, as a new owner at the Four Seasons complex in Galloway. I am happy to report that I received prompt, courteous and professional service from my first interaction. The professional team dispatched Kyle to our home, within a few short hours of our first call for assistance. Kyle provided a competent and knowledgeable diagnostic and repair explanations to us. With the Comfort Now team's help, we were back up, the same day! Thank-you Bob McAllister and the entire Comfort Now team!"
- John D.
Air Conditioner Repair in Somers Point, NJ, 08244
"Kyle & Greg did a quick and professional job at our home today. They are Both Keepers!"
- Paul W.
Gas Furnace Maintenance in Egg Harbor Township, NJ, 08234
"Ryan Smallwood did our yearly heater maintenance today and we have to say that he is one of the most knowledgeable service techs we have ever had out to our house. He went over everything from top to bottom and explained what he did. Roxy (at the office) took care of the scheduling and ensured it was a smooth process. Bob McAllister and his team are A+"
- Sallie S.
Air Conditioner Replacement in Galloway, NJ, 08215
"If you want a company that does what ever it takes to make your experience the best go with Bob McAllister, the office staff and techs are all great, they stand completely behind their work and making sure the customer is happy, also they are 100% honest which in todays world is a rare quality, they contacted me for what they thought was a outstanding part of my bill, I hadn't paid for the permit, when sent them a copy of a transaction on my bill which I thought it was paid on, the found the charge was a mistake and credited my account the mistake and didn't charge me for the permit. Doesn't get any better."
- Bruce C.
Financing Available to our customers
Comfort Now by Bob McAllister proudly offers online financing options with approved credit through trusted financial lenders such as Well Fargo and Synchrony Financial.
This is our Community Too
In 2020, as we began to realize how much our area was impacted by the stay-at-home order associated with the pandemic and the effect it had on our local economy, we decided to help in any way we could! Comfort Now by Bob McAllister is honored to be a small part of making a difference in our great community through some of our community initiatives such as our Annual Air Conditioner and Heating System giveaways or providing healthcare workers and first responders in our community with home air purification systems.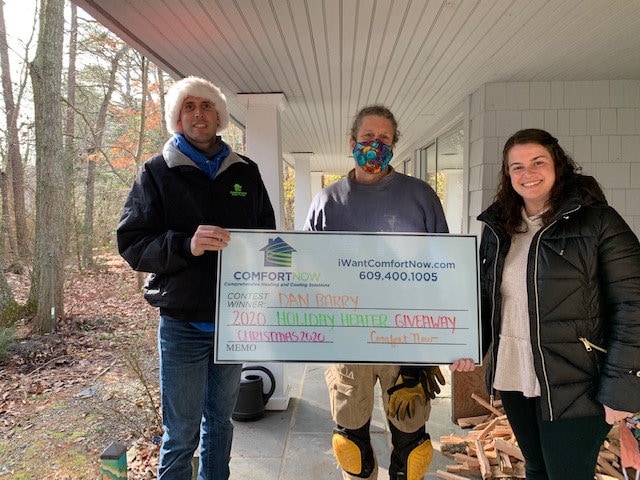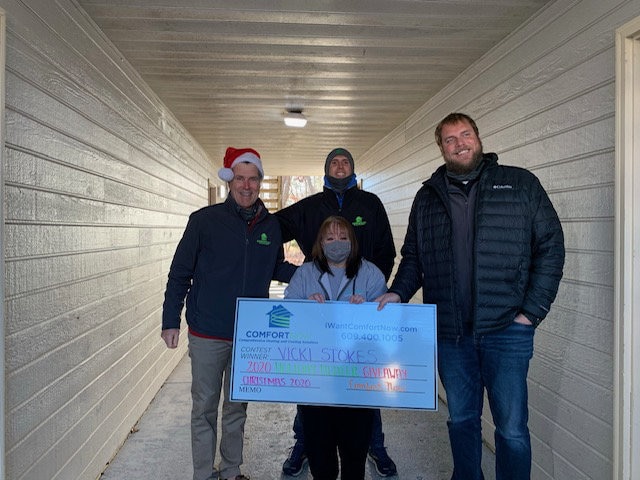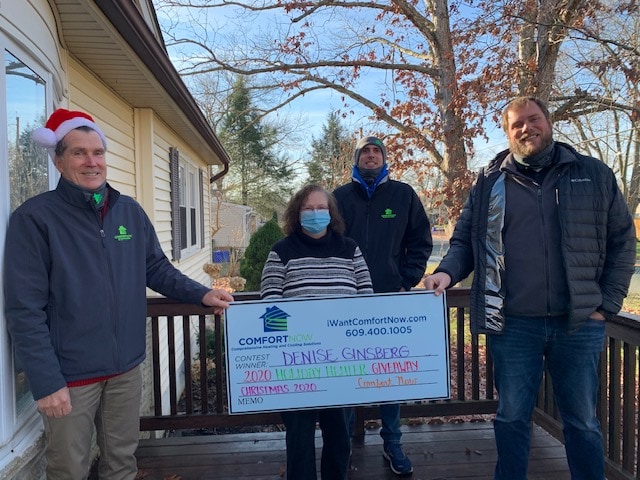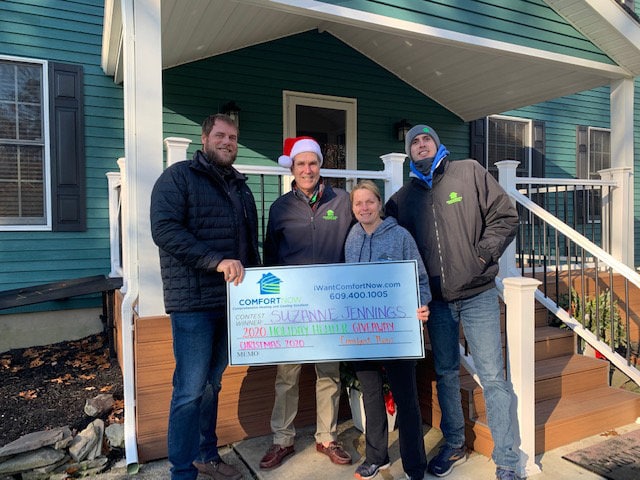 Proudly Providing Comfort to the Following Areas
Don't See Your Location? Contact Us to See If We Service Your Area!