SaltShield™ Coastal Coating
SaltShield Coastal Coating is a product enhancement offered by Comfort Now by Bob McAllister, specifically designed to protect your HVAC investment against harsh and corrosive outdoor conditions.
Coastal coating is applied to many components of your air conditioner to prolong the life of your HVAC equipment and provide added protection from harsh and corrosive environments that can damage and affect the efficiency and performance of your air conditioning system.
How Does It Work?
After a thorough cleaning of all components by a Comfort Now professional, the entire internal refrigeration system is sprayed and coated with SaltShield™ using a customized spray gun. Once the SaltShield™ application has been sprayed, an anti-seize compound is then applied to the fan motor shaft. The system is then cleaned and reassembled prior to a UV clear coat being applied for added durability and protection.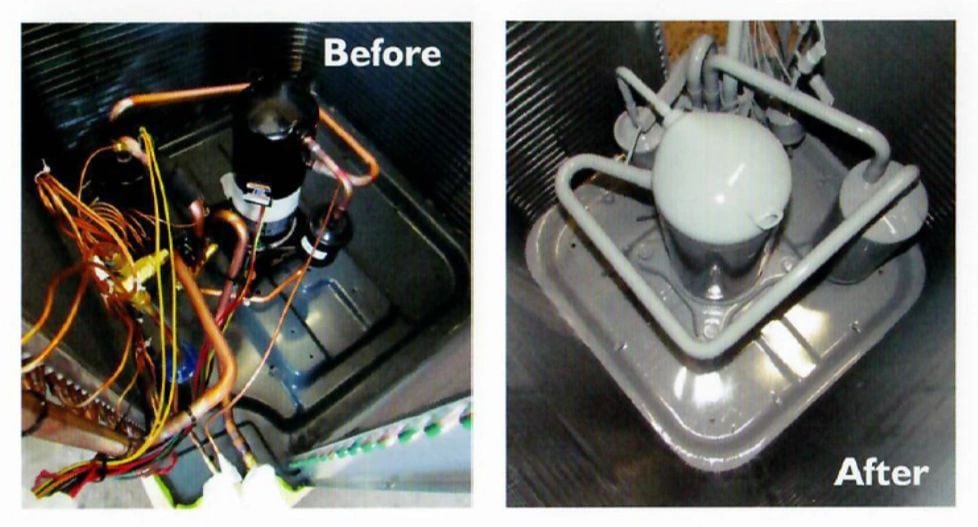 Features and Benefits
Preserve the operating efficiency of your HVAC unit
Extend the life of your condenser
Conserve energy
Extend 24/7 operation in corrosive elements
Protect your air conditioning equipment against moisture, chemicals, minerals, and other VOCs
Excellent heat transfer properties
Protection against UV rays
Coastal protection for shore and beach environments