Healthy Home Enhancements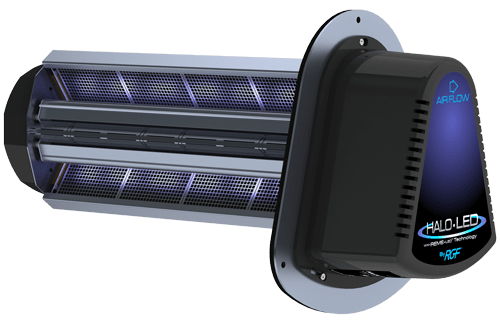 HALO-LED™ Whole Home In-Duct Air Purifier
The HALO-LED™ is the industry's first LED in-duct, whole-home and building air purification system that is both mercury-free and zero ozone compliant. The HALO-LED™ proactively treats every cubic inch of air-conditioned space, reducing airborne and surface contaminants and pollutants through bi-polar ionization and revolutionary, patent-pending, REME-LED™ technology.
Features & Benefits
• Long-life replaceable LED cell module with 2.5x longer life than current mercury vapor UV lamp technologies
• Industry's first washable catalyst for high load environments (ie. cigar bars, smoking rooms)
• Reduces airborne and surface microbials, bacteria, viruses, and mold
• Reduction of smoke, odors, VOCs, allergens, dust, and particulate
• Mercury and ozone free
• Seven-year limited warranty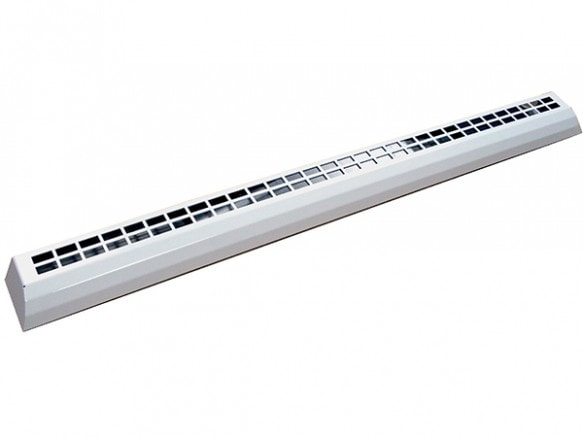 Mini Split PHI-Air Purification System
The Mini Split PHI System by RGF® is a PHI Cell® technology. The product is easily mounted onto a mini-split AC unit without modification by using hook-and-loop adhesive strips. The Mini Split PHI incorporates its own pull-out reusable copper/silver ionic germicidal electrostatic filter and installs into any 100-277 VAC 50/60 Hz power supply (typically at the input power to the mini-split unit).
Features & Benefits
• Kills bacteria, viruses and mold.
• Reduces odors and VOCs (Volatile Organic Compounds)
• Easy installation*
*Note: It is recommended these units be installed by a licensed electrician or HVAC professional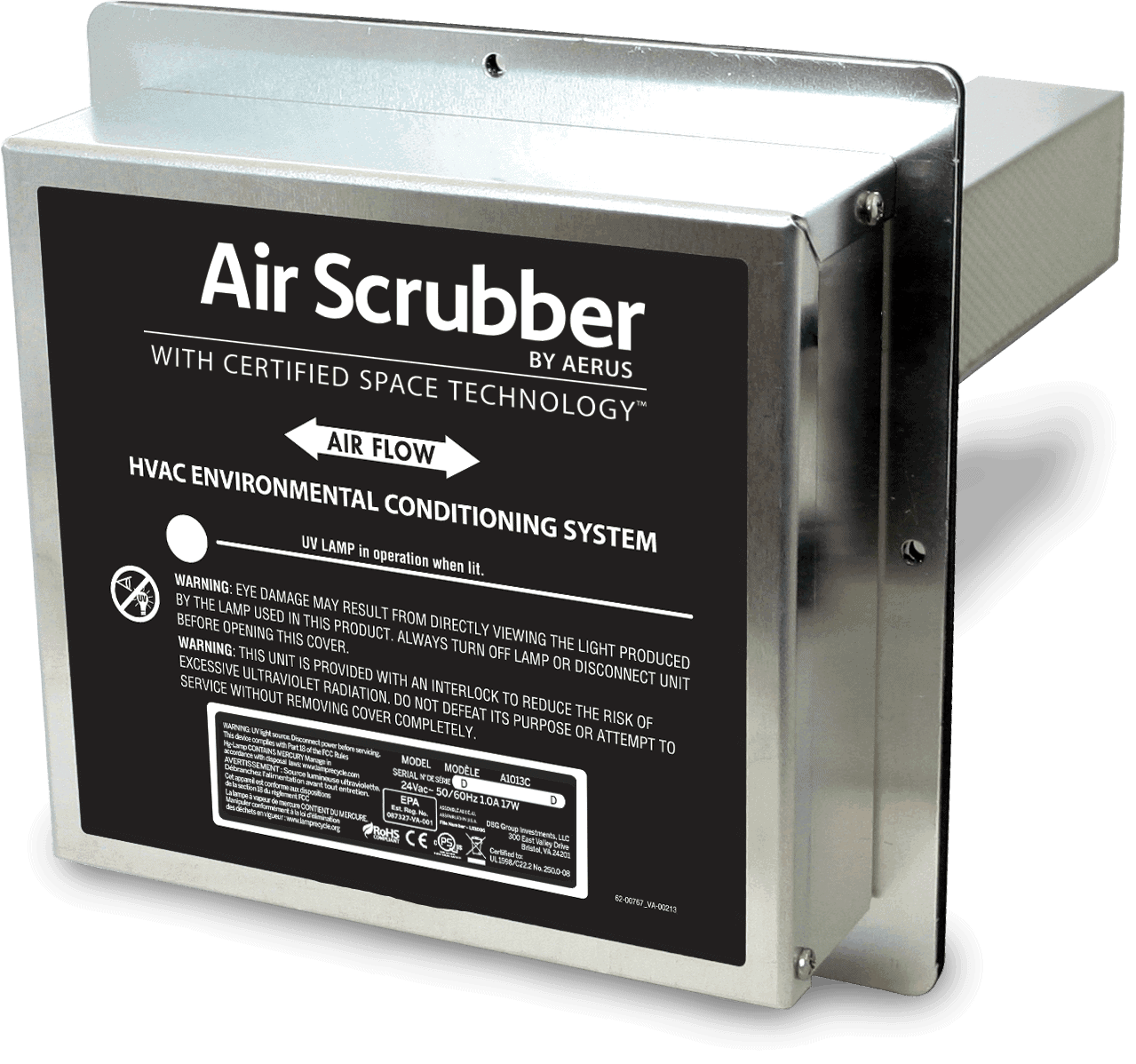 Air Scrubber Plus (Developed by NASA for the Int'l. Space Station)
Air Scrubber Plus is a seamless, fully integrated, 24/7 whole-home air purification system.
Benefits
In only 30 minutes this technology reduces over 90% of the pathogens in the air – which is 50 times more powerful than typical HVAC filtration
Removes up to 99.9% of the harmful contaminants in your home
Features
Air Scrubber Plus® is a revolutionary new system designed to help eliminate indoor air quality risks by reducing air pollutants, VOCs (chemical odors), cigarette smoke, dust, pollen, mold, odor-causing bacteria, and odors caused by pets and cooking
Air Scrubber Plus with ActivePure technology, makes cleaning surfaces, mopping up offending odors, and reducing harmful airborne contaminants as simple as turning on your furnace, fan, or air conditioning system.
Air Scrubber Plus not only purifies the air in your home, but it also reduces strong odors by naturally mopping up the particles that keep those odors lingering
Unlike air filters that are passive – Air Scrubber Plus actively treats the air by continually sending out ActivePure scrubbers throughout your home to greatly reduce chemicals, dangerous contaminants, mold, odors, and pollutants in the air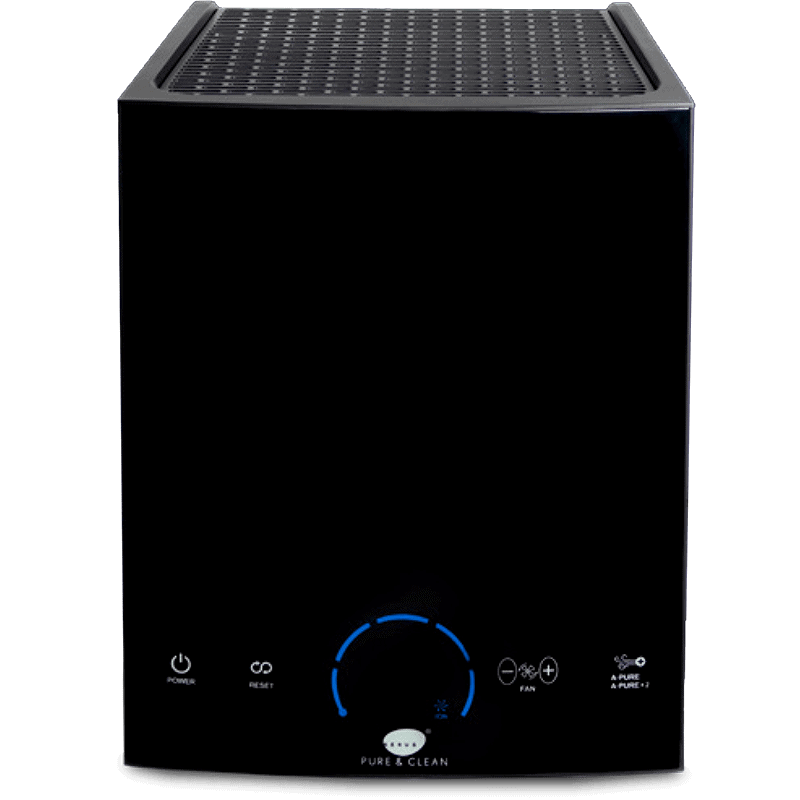 The Aerus Pure & Clean showed over a 99.9% reduction in airborne SARS-CoV-2 viral particles within 3 minutes!
Features & Benefits
New & improved PATENTED ActivePure® Cell destroys over 99% of all surface and airborne contaminants faster
Combines Positive and Negative Multipoint and RF Ion Generation along with our proprietary ActivePure® Technology to clean the air and surfaces, without the use of ozone
Five Speed Fan and LED Display
Replaceable ActivePure® Cells
HEPA and Activated Carbon Filters
For anyone concerned with indoor environmental quality or their health