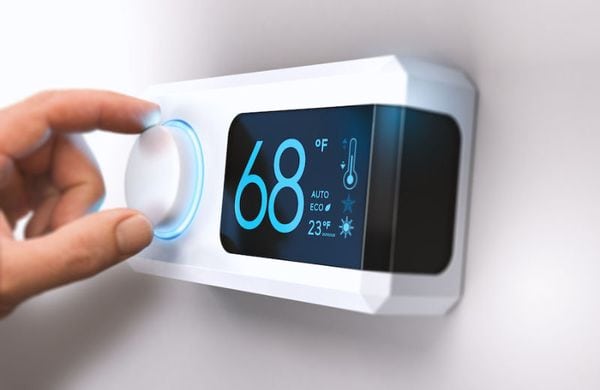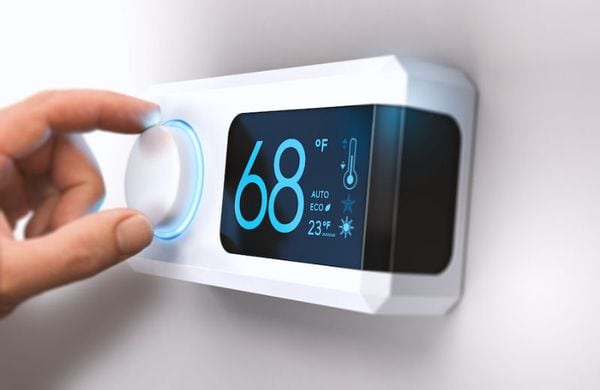 Installing a smart thermostat is a great way to control comfort and reduce energy costs inside your Egg Harbor Township home.
Smart thermostats do more than control the temperature setting of your heating, ventilation, and air conditioning (HVAC) system. They turn your smartphone into a remote control for your furnace, heat pump, boiler, or central AC. They enable you to change temperature settings in your home from practically anywhere in the world with a reliable Wi-Fi connection.
Comfort Now by Bob McAllister can install one in your New Jersey home today. We carry a premier lineup of Carrier smart thermostats, one of the most trusted names in the entire HVAC industry.
Why Should I Get a New Thermostat?
Your thermostat monitors the temperature inside your home, delivering orders to your heating and cooling system whenever adjustments are necessary.
A non-programmable thermostat is easy to use but offers very few features. You must manually change the temperature setting to achieve the result you want. That makes it less convenient than more sophisticated models.
According to the U.S. Department of Energy (DOE), you can save up to 10 percent a year on heating and cooling costs by turning your thermostat back seven to 10° Fahrenheit from its usual setting for eight hours a day.
With a smart thermostat, you can conveniently program a practical heating and cooling schedule. Choose a desired temperature for when you go to bed or leave your home for longer periods.
Take control of your comfort—and your budget—with a smart thermostat.
Smart Thermostats vs. Programmable Thermostats
A smart thermostat or a programmable one allows you to program temperature changes or make them manually. Smart thermostats go a step further.
They "learn" your temperature preferences, schedule, and other home habits and adjust their settings accordingly. Here are some other advantages:
Geofencing capabilities allow your smart thermostat to know when you're on the way home and will automatically adjust your home's temperature to your preference.
A Carrier smart thermostat can manage humidity levels, airflow, indoor air quality (IAQ), and up to eight zones inside your home.
Homeowners will especially appreciate the energy tracking and reporting features and the occupancy sensing ability that can automatically set the system back to maximize savings when you are away.
You can purchase a Carrier model that responds to voice commands, displays weather forecasts, runs diagnostics on your HVAC equipment, and provides maintenance alerts.
Your smart thermostat can even remind you when to change your HVAC filter.
A smart thermostat helps you create a healthy home for yourself and your loved ones. How much you save annually with a smart thermostat depends on the weather and how often you adjust the settings.
Start Saving Money Today
Comfort Now by Bob McAllister is a trusted family business helping heating and cooling customers stay comfortable in safe in Egg Harbor Township, NJ, and surrounding areas. Call us at 609-400-1005 or request service online today to learn more about smart thermostats and how they can help you save money.