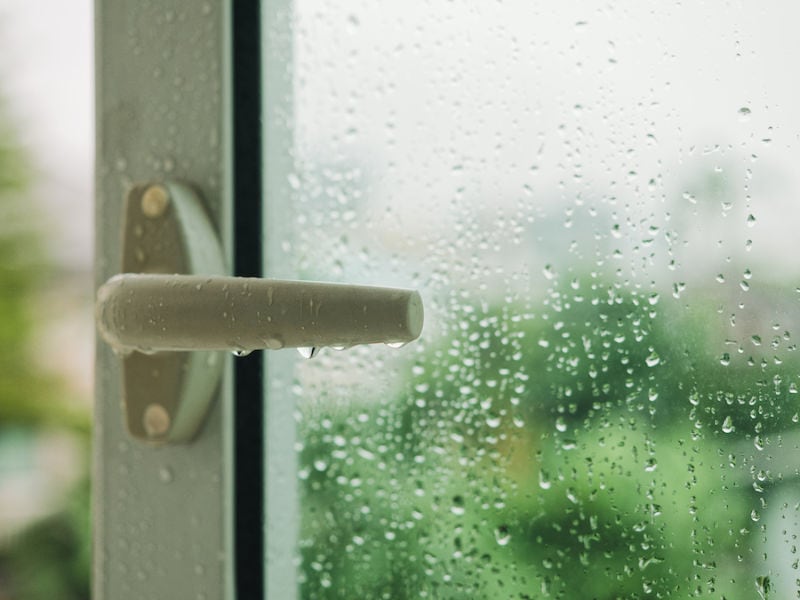 Are you experiencing high humidity levels inside your home? Over the past five years, summer humidity has risen dramatically wiping out 50 years of prior weather bureau records for dew point (humidity). Excess moisture inside your South Jersey home could jeopardize your comfort, health, and property.
If your home is too humid, take action now by calling our heating, ventilation, and air conditioning (HVAC) professionals at Comfort Now by Bob McAllister. Comfort is our specialty—we want you to feel your absolute best inside your home.
We can help reduce those humidity levels, improve your indoor air quality (IAQ), and transform your home into a much-improved living space.

How Can High Humidity Affect My Health?
Indoor humidity levels exceeding 60 percent invite mold, fungus, algae, and other organic growth, which can lead to congestion, coughing, sneezing, and upper respiratory problems.
High humidity can leave you feeling hot, sticky, and uncomfortable inside your own home. The best humidity level range to ensure your comfort is between 40 and 50 percent all year-round. Our team at Comfort Now by Bob McAllister can offer solutions to reach those levels!

How Can High Humidity and Moisture Affect My Home?
High humidity in your home can cause wood to swell. Wood floors can look wavy, trim can expand, and then when it dries out in the winter, it shrinks back, leaving a gap. Doors start to stick and not close completely, moisture stains appear on your walls and ceilings, and it can damage your furniture. Rugs can get damp and we've even seen tile get slippery.
Excess moisture in basements and crawl spaces creates a great environment for interior damage, including wood rot, and it can seep into the home contributing to the overall discomfort. Yikes!
To protect your health and home, you need to manage your indoor humidity levels and indoor air quality overall.
What Can I Do to Reduce Indoor Humidity?
If the humidity levels inside your home are above the appropriate range or causing you discomfort, consider the following:
Adjust your thermostat.
You can adjust your thermostat fan switch from Auto to On. Doing so keeps the fan running continuously and helps remove moisture from the air by allowing air to flow over the air conditioner evaporator coil while it is still cold even after the outdoor unit has turned off.

The longer your system runs, the more moisture is removed. Turning your thermostat down an additional degree or two during very humid weather will remove more humidity. For those with respiratory issues, running the fan constantly continues to move air over the filter, air cleaner, and ultraviolet (UV) light. This is really important in fall and spring when the need for air conditioning (AC) and heating is at its lowest but airborne allergens are typically at their highest.
Upgrade your old single-stage heating and cooling system to a two-stage or variable speed system.
We can't stress enough how much more efficient these systems are. They run for longer cycles at lower capacity, keeping temperatures more even through the home and providing enhanced humidity control. For you folks with respiratory issues, not only are we reducing humidity but the longer run cycles keep the air flowing through the filter, grabbing those allergens, dust, and other bad stuff to help you breathe easier. These systems are substantially quieter too, both indoors and outdoors. No more shouting over the AC when you're on the patio, and you won't have to turn up the volume on the TV to overcome the indoor noise.
Add a whole-home dehumidifier. Your air conditioner dehumidifies but it is not a dehumidifier!
A whole-home dehumidifier helps manage indoor humidity. Dehumidifiers reduce excess moisture in the air, which can also reduce the risk of mold growth. The difference between a whole-home dehumidifier and a free-standing model is in the name—you want to control humidity in your whole house, not just a room or space. Choose an ENERGY STAR® certified dehumidifier to help reduce your energy usage. They use 15 percent less energy than standard dehumidifiers, according to ENERGY STAR.
Turn to Your Comfort Specialists to Address Your Humidity and Comfort Concerns
When you need to combat an indoor humidity or other indoor air quality problem, turn to our experts here at Comfort Now by Bob McAllister. We can help maximize your comfort inside your Ocean City, NJ, home. Just give our team a call today at 609-400-1005 or request service online at www.iWantComfortNow.com. Remember, You Deserve Comfort Now—so don't wait!