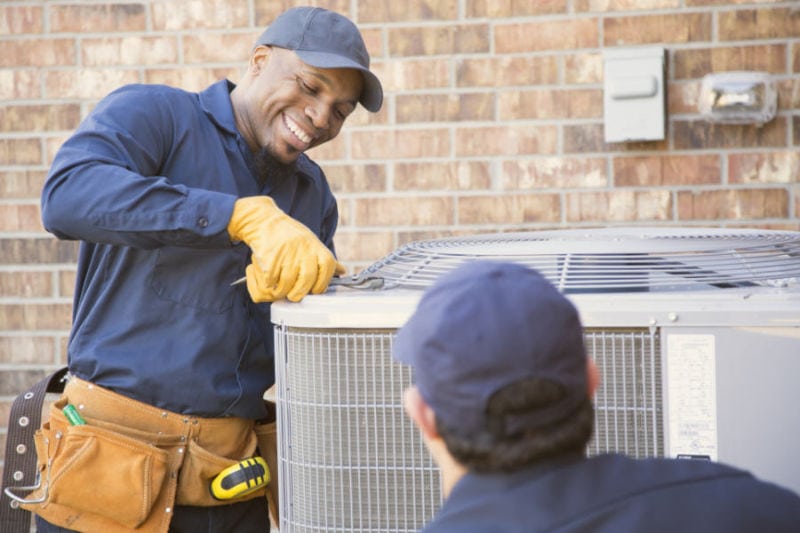 Warmer weather is around the corner here in New Jersey. As you write up your spring cleaning checklist, be sure to include air conditioner maintenance. Your cooling equipment has been resting all winter—give it the boost it needs for a successful summer.
A little bit of effort can go a long way. For example, changing out your clogged air filter for a fresh one usually takes less than five minutes. Doing so can cut down your energy use by up to 15 percent, according to the U.S. Department of Energy (DOE).
For the best result, swap filters one to every three months.
After the filter change, call Comfort Now By Bob McAllister for your spring checkup. Located in Egg Harbor Township, our certified professionals can take care of all your heating, ventilation, and air conditioning (HVAC) services.
Salty Air and How It Impacts Your HVAC
If you live near the Shore, you may be familiar with some of the effects of salty air. For instance, metal fixtures tend to corrode faster, which can have a noticeable impact on your HVAC equipment.
Airborne salt and sand particles are harsh on your outdoor compressor. In just a few years of exposure to the ocean air, the fins may become corroded and lose function. That's why regular maintenance is especially critical if you're close to the beach in New Jersey. Our Comfort Now specialist will carefully scrub out the debris and check for signs of corrosion.
Live 10 miles or closer to the ocean? If you're due for an air conditioning replacement, we recommend the Carrier Infinity® 17 Coastal unit. It is specially designed to be corrosion-resistant and allows more airflow so that sand won't get trapped. Additionally, it is covered under a 10-year parts warranty.
What to Expect During a Maintenance Checkup
Preventative maintenance increases the lifespan of your equipment, makes it run more efficiently, and protects you from costly repairs. Here are just a few of the vital tasks our Egg Harbor Township team will complete during a visit:
Clean Your Equipment
Many of your AC components are tucked away, making them difficult to access when you're cleaning the housing unit. Dusty coils make it harder for your system to cool. Additionally, the condensate drain is a favorite spot for mold growth, which can hurt your indoor air quality (IAQ). Your expert will thoroughly clean your cooling system so that it runs at maximum efficiency.
Inspect and Replace Parts
A broken part may go unnoticed for a while—but it can create a domino effect, leading to a more costly repair. The inspection gives our HVAC specialists a chance to catch problems early, so you're protected long-term.
Check the Thermostat
Thermostats are the eyes and ears of your air conditioner. If it is not in a good spot or not functioning correctly, this can lead to all sorts of HVAC problems. Your specialist will ensure your thermostat is properly calibrated and located in an ideal position.
Test Refrigerant Levels
Refrigerant leaks make your AC lose its ability to cool. They can also present a health hazard. Your Comfort Now specialist will test refrigerant levels, patch any leaks we discover, and refill your supply.
Join the CN Club
The Comfort Now CN Club is a stress-free way to stay on top of all your HVAC maintenance. Enjoy deep discounts on parts, labor, and repairs—plus, you'll receive priority service whenever you need us to be there! Sign up today to start saving.
Call ComfortNow for Expert Home Service
Need reliable HVAC support? Call our Egg Harbor Township, NJ, headquarters at 609-400-1005 or request service online.