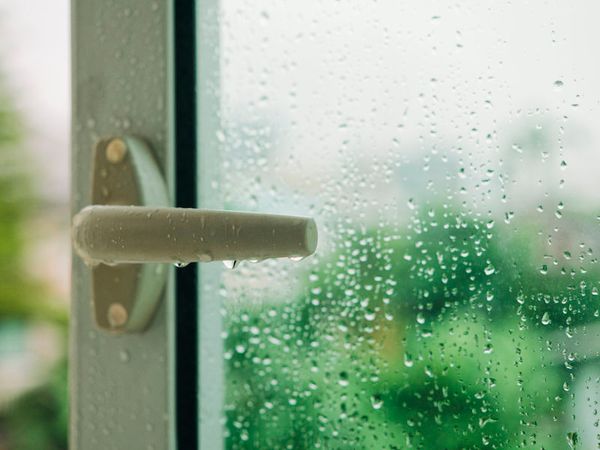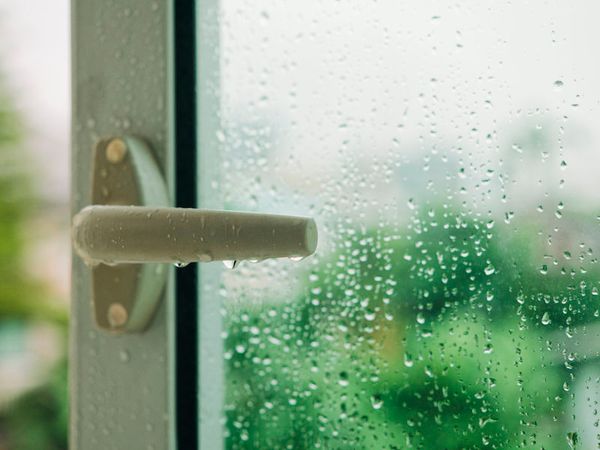 Humid summer weather can make life on the South Jersey Shore feel sticky and uncomfortable.
High humidity indoors can affect your health and home.
The U.S. Environmental Protection Agency (EPA) recommends an indoor humidity level between 30 and 50 percent. Too much indoor humidity can help mold, mildew, and bacteria grow. It may attract insects, including dust mites, and affect furnishings, hardwood floors, and structural elements.
Bacteria and mold spores can contribute to health issues like asthma and allergies.
Constantly running your air conditioner or heat pump can lower out-of-control humidity in your home but likely will increase your monthly electricity bill. Comfort Now by Bob McAllister can help you get to the bottom of a high humidity level and recommend solutions that maintain a healthy amount of moisture in your home.
Our expert technicians have experience working with hydronic, ducted, and ductless heating, ventilation, and air conditioning (HVAC) systems. We also install water heaters, whole-house generators, and indoor air quality (IAQ) products.
Outdoor humidity significantly contributes to the humidity level in your Egg Harbor Township home. Inadequate ventilation, a malfunctioning air conditioner or heat pump, and even certain indoor activities can increase moisture in the air.
Control Humidity Indoors
Here are a few tips for preventing and controlling indoor humidity:
Maintain your AC or heat pump and consider replacing it if it is nearing the end of its lifespan. While both systems can cool your home, they also help to dehumidify it.

If your cooling system is struggling to reduce humid air, ask us at Comfort Now by Bob McAllister for a thorough tune-up, which includes cleaning and a performance check. We will honestly assess your equipment and recommend solutions if its age or issues make replacement your best option.
Use a dehumidifier. You can place portables around your home where you notice moisture on windows, walls, or fixtures. At Comfort Now by Bob McAllister, we recommend a whole-house approach to indoor air quality.

We are proud to offer Carrier products, including its Performance series dehumidifier that can remove up to 95 pints of water from the air per day.
Caulk and weatherstrip areas of your home where outdoor air seeps in through cracks around doors and windows. Seal cracks in the foundation and add foam gaskets to insulate switch plates and outlet covers. Consider hiring a pro to air seal your Egg Harbor Township home.
Install exhaust fans in the bathroom and kitchen. Vent them outdoors. Use them when you shower, cook, and wash dishes.
Clean and repair your gutters. Overflowing water from a blocked gutter can flow into your home's foundation. Be sure drainpipes move water away from your home. Add an extension to the pipe if needed.
Be mindful of activities that contribute to increased moisture in indoor air. Air dry your laundry outdoors or use your dryer. Be sure your dryer duct is clean and vents to the outdoors.

When cooking on your stovetop, keep pots and pans covered if possible. If you are washing dishes by hand, empty and dry your dishpan when your task is complete. Wipe up spills and dry dishes with a towel.

Houseplants can add moisture to the air. Consider keeping them outdoors in summer and bringing them indoors in the fall.
Opening the windows in humid weather will not refresh, cool, or dehumidify your home. Instead, consider installing an energy recovery ventilator to maintain fresh air year-round.

Ventilators exhaust stale air to the outdoors and bring in fresh air, filtering and conditioning it as it enters your home. Energy recovery ventilators also exhaust excess moisture. At Comfort Now by Bob McAllister, we proudly offer Carrier ventilators. We can help you decide if a ventilator is the best solution for your home.
Talk to Us About Humidity
The pros at Comfort Now by Bob McAllister can help you control the humidity in your CITY, NJ, home. Call us at PHONENUMBER or request service online.