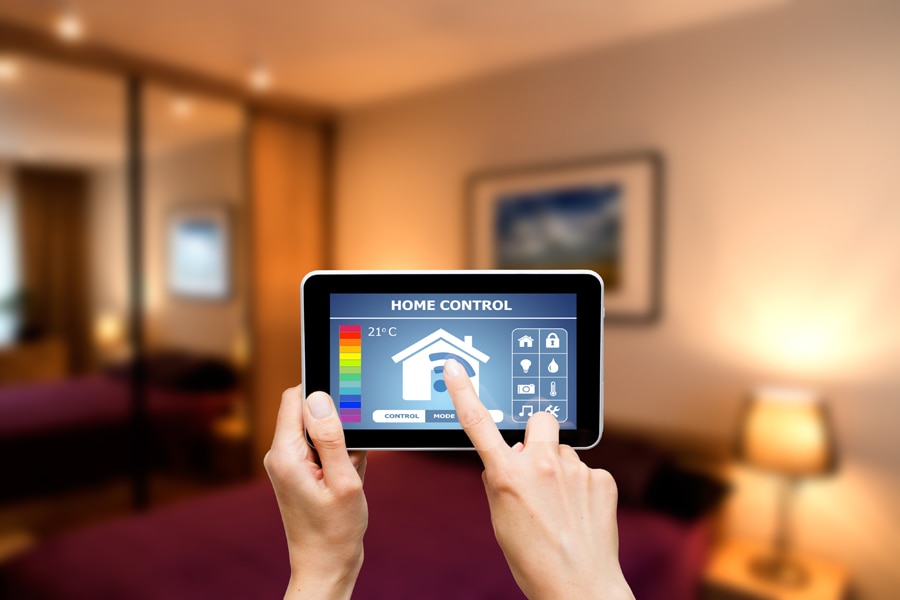 Looking for greater control and comfort from your Mays Landing home's heating, ventilation, and air conditioning (HVAC) system? Install a Wi-Fi thermostat and you can enjoy these benefits—and many more!
Outdoor temperatures here in New Jersey can either be extremely high or low, depending on the season. You need reliable heating and cooling, and a Wi-Fi thermostat can help you achieve just that. Enjoy even temperatures throughout your home and remain comfortable inside no matter the season.
Nobody understands comfort quite like our team at Comfort Now By Bob McAllister. We provide top-quality home solutions for customers like you. Just give us a call and we will come up with a plan that incorporates all your goals for optimal indoor comfort!
How Do Wi-Fi Thermostats Work?
Wi-Fi thermostats connect to your internet service, allowing you to control the settings wherever you go.

Unlike traditional thermostats that require manual adjustments, Wi-Fi thermostats provide flexibility so you can change the temperature from your couch—or across the country!
An internet connection is all you need to access your Wi-Fi thermostat. Finally, you can easily control your home's temperature by phone, tablet, or laptop.

Benefits of Wi-Fi Thermostats
Installing a Wi-Fi thermostat in your home is an excellent way to enhance your comfort. Here are some additional advantages and features, such as:
Allows Your HVAC System to Operate More Efficiently
With a Wi-Fi thermostat, you have greater control over the temperature inside—whether you are home or not! With many Wi-Fi thermostat models, you can create a schedule and prevent your HVAC system from overworking itself.

Helps You Reduce Energy Use and Costs
The average U.S. household spends half their energy bill on heating and cooling, totaling about $900 annually, according to ENERGY STAR®. Since Wi-Fi thermostats allow you to schedule and adjust your heating and cooling preferences, you will have greater control over your energy usage.

With a Wi-Fi thermostat, you can increase the temperature when you're not home, helping you cut down on your energy use and reduce your monthly energy bill.

Works With Amazon™ Alexa™
Everybody enjoys a little convenience in their life, and with a Wi-Fi thermostat, that's exactly what you get. Many models are compatible with Amazon Alexa. Need to increase or decrease the temperature on your Wi-Fi thermostat? Just tell Alexa!

Offers Desirable Features
Not only are many Wi-Fi thermostats compatible with Amazon Alexa, but they also offer additional top-quality features, such as a full-color touch screen, on-screen prompts, and even local weather forecasts.

Allows for Remote Access
Wi-Fi thermostats are ideal since you can even operate them when you're away from home. Enjoy remote access and the ability to increase or decrease the temperature and adjust settings from miles away, all from the convenience of your smartphone or device.

Reports Your Energy Use and Offers Customized Energy Saving Tips
With a Wi-Fi thermostat, you receive energy use reports and recommendations on how you can save energy. Here is the perfect way to better manage your home's energy usage—you will be able to track and compare your energy use by day, week, or month!

Offers Different Programming Options
Many Wi-Fi thermostat models offer a variety of programming options, such as day-at-a-glance guided programming throughout the week and vacation mode for when you won't be at home and want your thermostat schedule adjusted.

Sends Maintenance Reminders
Tired of having to remember to schedule routine maintenance? With a Wi-Fi thermostat, this can be a thing of the past. Wi-Fi thermostats send you reminders about upcoming maintenance services.

Includes Warranty
Your Wi-Fi thermostat will come with a warranty, so you can relax and enjoy your high-tech equipment, knowing if there is an issue, you are covered.
Install Your Wi-Fi Thermostat Today
Ready to experience the many benefits Wi-Fi thermostats have to offer? Turn to our team at Comfort Now By Bob McAllister to have a Wi-Fi thermostat installed in your Mays Landing, NJ, home. Call us today at 609-400-1005 or request service online. Remember—you deserve Comfort Now, not later!