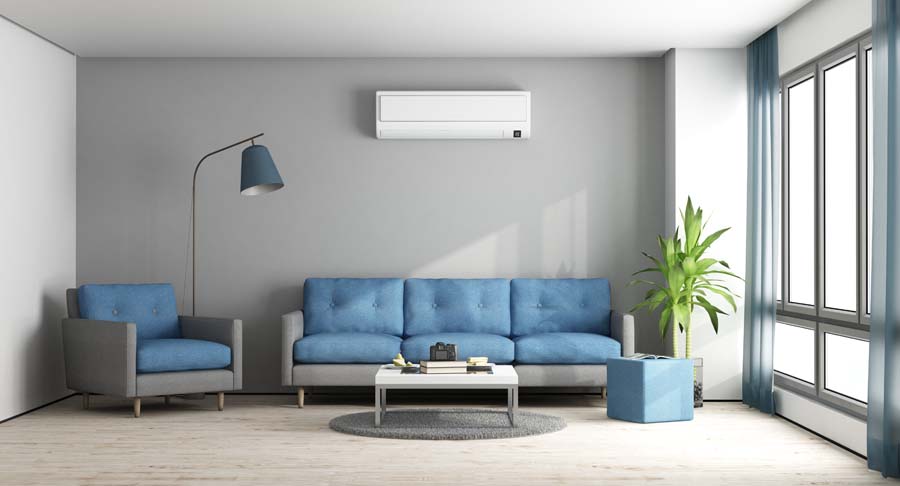 Things don't feel right in your Cape May home. Some rooms are too hot, others too cold.
Your solution? Install a zone control system or a ductless system. They both get the job done in slightly different ways. Our professionals at Comfort Now by Bob McAllister can help you make the best choice for your lifestyle.
We spend so much time in our New Jersey homes. Let our team recommend heating, ventilation, and air conditioning (HVAC) solutions to keep you safe and comfortable year-round. Here's what you need to know about zoning and ductless systems.
Zone Controls on the South Jersey Shore
Creating a zone control system gives you complete control over your indoor temperature with a touch of a button.
Zoning pinpoints your comfort and can help lower your energy use. Nearly half your energy bill goes toward heating and cooling, according to the U.S. Department of Energy (DOE). Cutting those costs can save you a substantial amount of money.
How does zoning work? Our NATE-certified technicians install mechanical dampers in your air ducts to simultaneously control temperatures in different parts of your home using one HVAC system.
You decide the number of zones: you can zone a single room or an entire floor. Each zone has a separate thermostat connected to a central control panel. When you adjust the thermostats in each zone, the control panel opens or closes dampers to distribute hot or cold air where needed.
Going Ductless
Ductless systems, also known as a mini-split, offer flexibility and choice.
You can supplement your central HVAC equipment by adding a ductless system to a particular area in your home. Or you can install a standalone ductless system with multiple air handlers for heating and air conditioning in every part of your Cape May home.
Going ductless saves you money. ENERGY STAR® estimates that ductless mini splits use 60 percent less energy to heat and 30 percent less energy to cool than a standard furnace and air conditioner. Your system might even qualify for rebates and tax incentives.
A mini split has two major components: an outdoor condenser and one or more indoor-mounted units. A small conduit housing the condensate drain, suction tubing, refrigerant tubing, and power cable connects the two units.
You control the temperature with a remote controller, or on a mobile device app when coupled with a smart thermostat. These systems are easy to install and operate whisper quiet.
The best part of a ductless mini split? No ductwork! They offer a perfect solution if you want to create a rec room in your attic, basement, or garage without having to extend your air ducts.
Choose between Carrier or Mitsubishi state-of-the-art ductless systems. Our team at Comfort Now can help you decide on the best equipment for your Cape May home.
Call Your Comfort Now Experts Today
Our experts at Comfort Now by Bob McAllister are here to assist with all your HVAC issues in Cape May, NJ. We'll help you make informed choices when it comes to ductless systems, zoning, and other equipment. Call us today at 609-400-1005 or request service online.